Presentation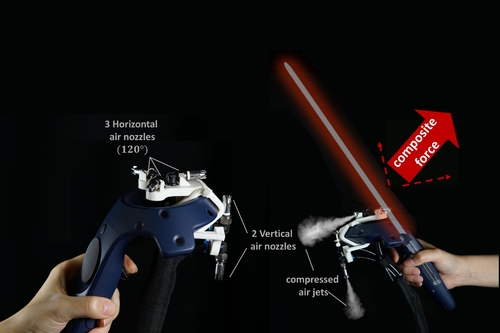 JetController: High-speed Ungrounded 3-DoF Force Feedback Controllers Using Air Propulsion Jets
Augmented Reality
Games
Haptics
Virtual Reality
This session WILL NOT be recorded.
Gaming & Interactive
New Technologies
Research & Education
Ultimate Supporter
Ultimate Attendee
Exhibitor Ultimate
Enhanced Attendee
Description
JetController is the first high-speed 3-DoF ungrounded force feedback controller. It modulates compressed air at high speed to achieve 20-50Hz of impulses at 4.0-1.0N. It enables new haptic experiences that were not possible before, from firing automatic weapons in Halo (15Hz) to slicing fruits in Fruit Ninja (45Hz) in 3-DoF.