2021 - 07 - 19 | Press Releases
Dive Into the Visual Effects of the Biggest Productions of 2020 and Beyond With SIGGRAPH 2021 'Making Of' Sessions
FOR IMMEDIATE RELEASE
19 July 2021
Media Contact:
Emily Drake
Media Relations Manager
+ 1.312.673.4758
emily_drake@siggraph.org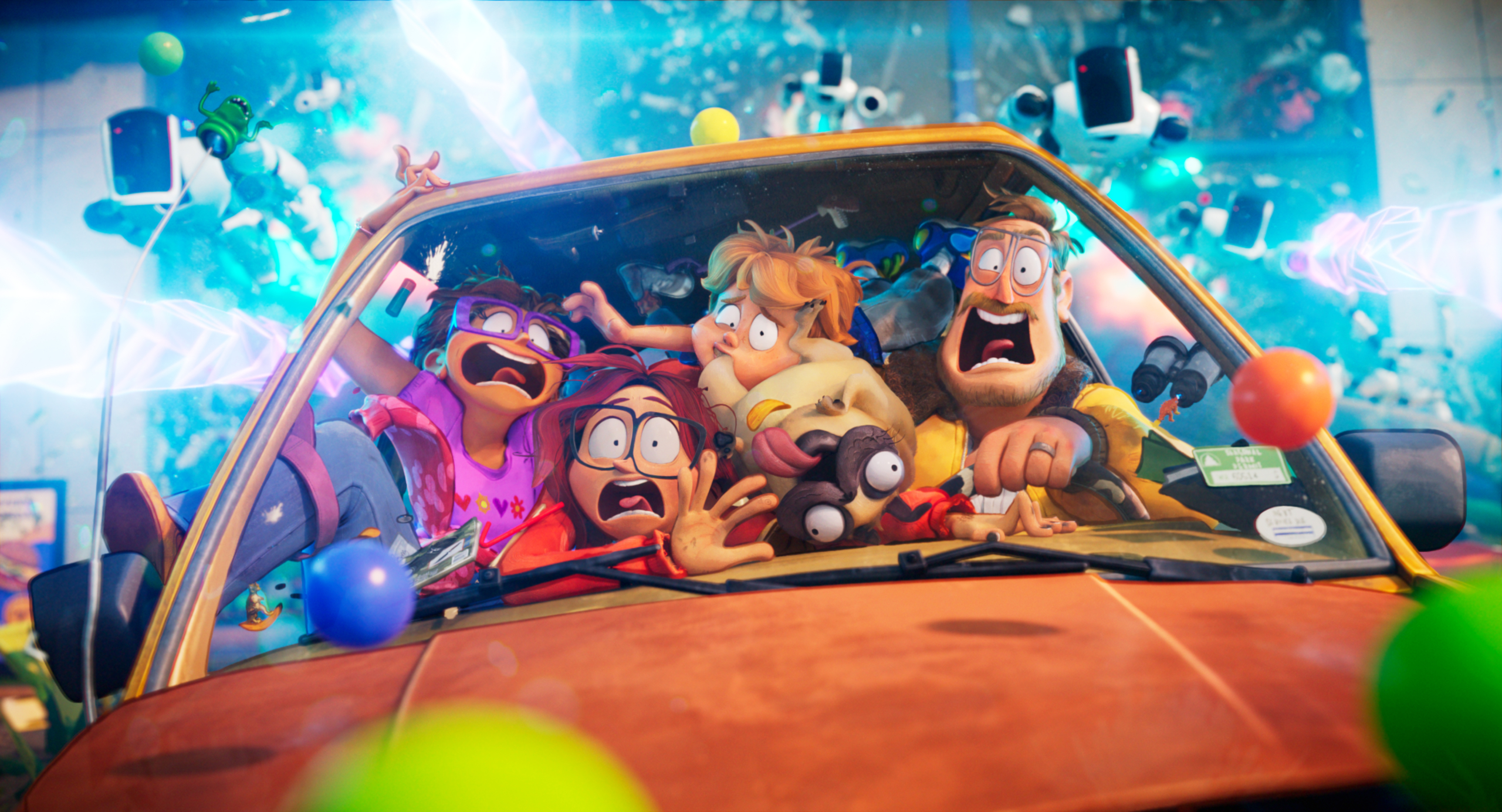 © 2020 Sony Pictures Animation Inc. and One Cool Animation Limited. All Rights Reserved.
Dive Into the Visual Effects of the Biggest Productions of 2020 and Beyond With SIGGRAPH 2021 'Making Of' Sessions
Highlights Include Emmy-nominated Series Marvel Studios' 'WandaVision' and ILM's 'The Mandalorian', Among Others
CHICAGO—SIGGRAPH 2021 Production Sessions and Talks boast an impressive lineup of more than 20 behind-the-scenes looks at the "making of" recent high-profile productions in film, television, virtual reality, real-time, and games. Hear from the best minds in computer graphics and interactive techniques through on-demand and live virtual sessions during this year's conference. Live events run 9–13 August, with content available online and on-demand from 2 August through 29 October.
In addition to more content from 2021 Oscar winner "Soul", conference programming will feature recent releases from Pixar Animation Studios ("Luca") and Walt Disney Animation Studios ("Raya and the Last Dragon"); 2021 Emmy nominees "WandaVision" and "The Mandalorian"; and deep dives on the metaverse, among other gaming and interactive projects. New this year, the conference will also offer two Production Sessions Special Sessions from the Academy of Motion Picture Arts and Sciences on its year-round initiatives and one from Cinefex that will look back at the publication's legacy in the industry.
"Despite the COVID-19 pandemic, teamwork among studios to collaborate and produce stunning visual effects and innovative animations over the last year has been inspiring," shared SIGGRAPH 2021 Production Sessions Chair John Kalaigian. "The sessions we've selected for 2021 demonstrate the ways creators have pushed the limits of existing pipelines and processes, as well as offer inspiration for all of the industry as the world changes yet again."
Highlights include:
Production Sessions and Talks are open to participants with Ultimate registration, Production Sessions Special Sessions are open to Enhanced registration. Learn more and register for SIGGRAPH 2021, the 48th international conference and exhibition on computer graphics and interactive techniques, at s2021.SIGGRAPH.org/register.
###
About ACM, ACM SIGGRAPH, and SIGGRAPH 2021
ACM, the Association for Computing Machinery, is the world's largest educational and scientific computing society, uniting educators, researchers, and professionals to inspire dialogue, share resources, and address the field's challenges. ACM SIGGRAPH is a special interest group within ACM that serves as an interdisciplinary community for members in research, technology, and applications in computer graphics and interactive techniques. The SIGGRAPH conference is the world's leading annual interdisciplinary educational experience showcasing the latest in computer graphics and interactive techniques. SIGGRAPH 2021, the 48th annual conference hosted by ACM SIGGRAPH, will take place virtually with live events 9–13 August and on-demand content available starting 2 August through 29 October. Click here for news from the conference and its partners.