Presentation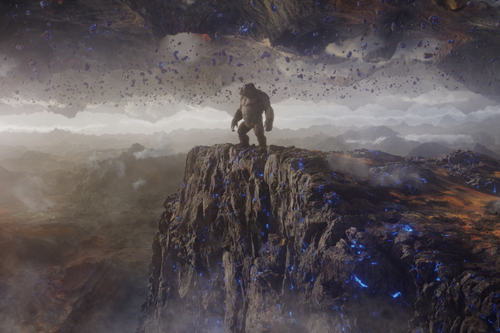 Hollow Earth and Revisiting Kong
Event Type
Production Session
This session has been pre-recorded.
Ultimate Supporter
Ultimate Attendee
Exhibitor Ultimate
Description
Godzilla vs. Kong is a classic hero's journey that follows Kong on his quest to reconcile his past and defend his future. In this talk, VFX Supervisor Kevin Smith will discuss how Weta Digital worked hand-in-hand with filmmakers to visualise Kong's story moments and the film's epic landscapes.

The subterranean realm of Hollow Earth is one of thirteen hero environments built by Weta. As Kong tumbles in from the Earth's surface, an inverted landscape is revealed with opposing forces of gravity. Kevin describes the team's approach to devising the complicated conditions, including a plausible portrayal of gravitational pull, and lighting a landscape with no sky above.

Spectacular FX work is pivotal to the story. Of note is the mind-bending vortex that tunnels through to Hollow Earth. Kevin paid homage to old-school VFX and wrote a Nuke script to simulate an effect that mimics the slit-scan technique used in 2001: A Space Odyssey. He covers this in detail along with FX for the H.E.A.V ships and the interactions that reinforce the action.

Kong stands 100m tall and is older and wiser than his character in the previous film. Weta worked with the filmmakers to imagine and visualize his shots well in advance, including the hilarious 'morning routine'. Animation beats, editing style, and pacing were also heavily explored from the early stages.

Kevin shares the techniques for animating a character of such an extraordinary size and the creative process of establishing his personality. He also delves into the cast of creatures that populate Hollow Earth, including a fun look at how she devised the choreography for Kong's clash with the serpentine Nozuki.