Presentation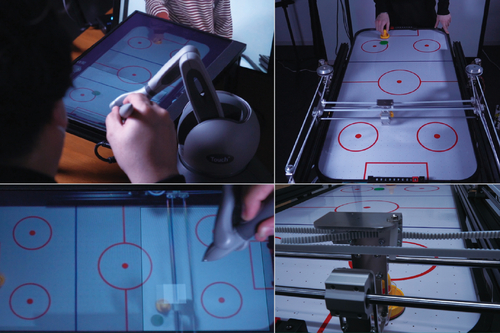 Behind the Game: Implicit Spatio-temporal Intervention in Inter-personal Remote Physical Interactions on Playing Air Hockey
Event Type
Emerging Technologies
Adaptability
Display
Games
Rendering
Robotics
Television/Streaming
Visual Effects
Virtual Reality
This session WILL be recorded.
Gaming & Interactive
New Technologies
Research & Education
Ultimate Supporter
Ultimate Attendee
Exhibitor Ultimate
Enhanced Attendee
Description
This study explores how well-balanced inter-personal games can be achieved between a remote player and a local player using air hockey as a testbed. We proposed an approach that assists remote player actions without compromising the sense of agency by leveraging context-aware computation.