Presentation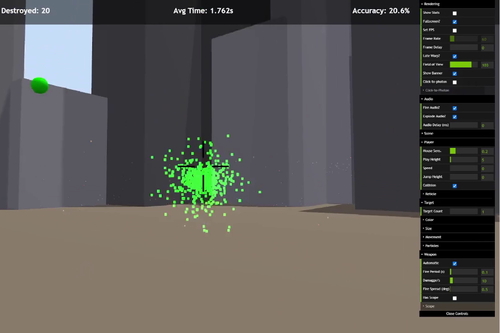 Gaming at Warp Speed: Improving Aiming With Late Warp
Event Type
Emerging Technologies
Adaptability
Display
Games
Rendering
Robotics
Television/Streaming
Virtual Reality
This session WILL be recorded.
Gaming & Interactive
New Technologies
Research & Education
Ultimate Supporter
Ultimate Attendee
Exhibitor Ultimate
Enhanced Attendee
Description
Late warp is used in VR to reduce latency. Research has demonstrated that late warp can recover player performance lost to latency in FPS games. We provide an interactive demonstration (see supplement), playable in a web browser, of how much latency limits aiming performance and how late warp can help.