Presentation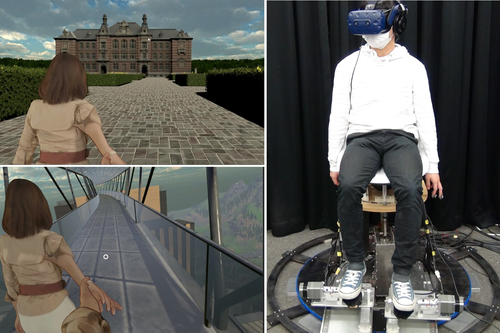 Action Reproducer: Virtual Reality Rehabilitation System to Reduce Fear of Walking
Diversity Equity & Inclusion
Games
Haptics
Virtual Reality
This session WILL NOT be recorded.
Gaming & Interactive
New Technologies
Research & Education
Ultimate Supporter
Ultimate Attendee
Exhibitor Ultimate
Enhanced Attendee
Description
Action Reproducer is a VR walking rehabilitation system to encourage people who fear walking to start activities around sightseeing spots or walk through a high building. We generate a holding-hand, walking-like sensation by presenting motion sensations to the waist and lower limbs and a pseudo pulling force to the fingers.