Presentation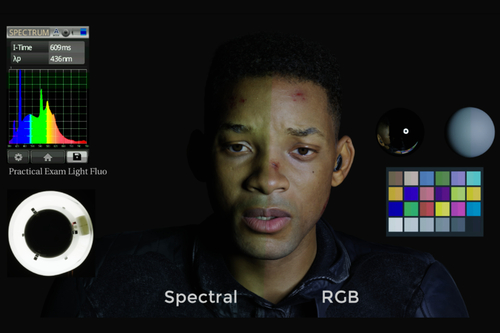 Spectral Imaging in Production
Artificial Intelligence/Machine Learning
Education
Pipeline
Gaming & Interactive
New Technologies
Research & Education
Ultimate Supporter
Ultimate Attendee
Exhibitor Ultimate
Description
The course discusses spectral data as a more natural way of capturing light interaction and its usage in a modern movie production pipeline. Various topics will be discussed, ranging from virtual production to data handling over rendering and experiences we made with spectral data in a production environment.
Prerequisites
We expect the audience to have a basic knowledge about light transport and path tracing as well as having a minimal understanding of lights and camera response.
Intended Audience
We imagine the audience to be of a wide range of different disciplines, from industry researchers focusing on light transport to practitioners from the video game and VFX fields as well as film enthusiasts in general.