Presentation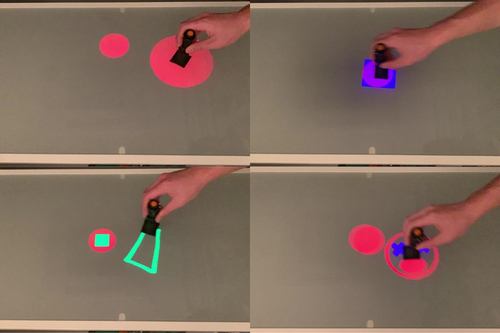 MetamorHockey: A Projection-based Virtual Air Hockey Platform Featuring Transformable Mallet Shapes
Event Type
Emerging Technologies
Adaptability
Augmented Reality
Display
Games
Rendering
Robotics
Virtual Reality
This session WILL be recorded.
Gaming & Interactive
New Technologies
Research & Education
Ultimate Supporter
Ultimate Attendee
Exhibitor Ultimate
Enhanced Attendee
Description
MetamorHockey is a novel projection-based virtual air hockey system in which not only the puck but also the mallet is displayed as an image. Using a high-speed camera and a high-speed projector, a strong sense of possession of a mallet is offered, although it does not have a physical entity.