Presentation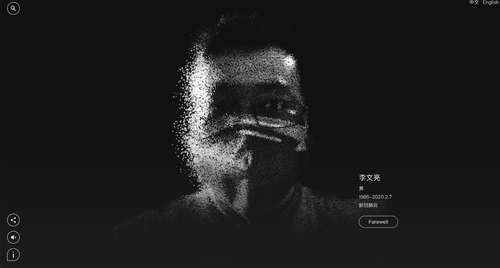 Unfinished Farewell
Pipeline
Photography
Rendering
Virtual Reality
This session WILL be recorded.
Production & Animation
Research & Education
Ultimate Supporter
Ultimate Attendee
Exhibitor Ultimate
Description
Unfinished Farewell is an online space to commemorate the people who have left us because of the pandemic. When visitors enter each person's "tomb," they can see their stories and the help-seeking information they posted before they passed away, and leave a message. Behind every number is a life.