Presentation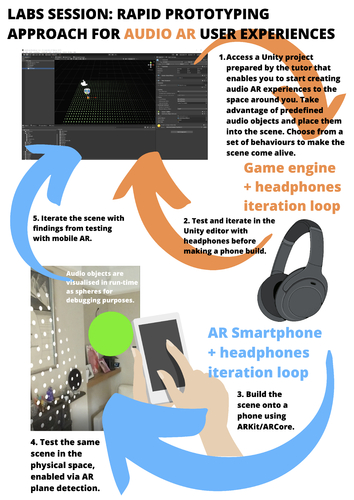 Hands-On Class: Rapid Prototyping Approach for Audio Augmented Reality User Experiences
Augmented Reality
Education
Virtual Reality
This session WILL be recorded.
Gaming & Interactive
New Technologies
Research & Education
Ultimate Supporter
Ultimate Attendee
Exhibitor Ultimate
Enhanced Attendee
Description
Audio consumer devices, such as headphones, are increasingly supporting spatial audio. This opens opportunities for UX designers to explore the design domain of audio-only augmented reality experiences. This Labs session introduces a hands-on approach to prototyping audio AR with a combination of game engine software, headphones, and a smartphone.