Presentation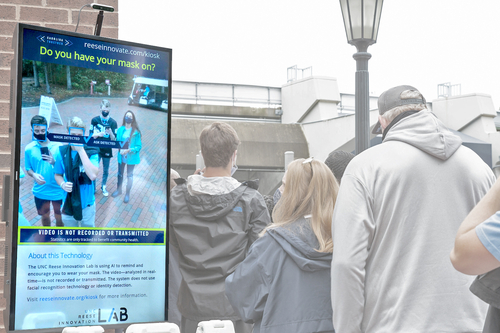 Health Greeter Kiosk: Tech-enabled Signage to Encourage Face Mask Use and Social Distancing
Event Type
Emerging Technologies
Artificial Intelligence/Machine Learning
Healthcare
This session WILL be recorded.
New Technologies
Research & Education
Ultimate Supporter
Ultimate Attendee
Exhibitor Ultimate
Enhanced Attendee
Description
This paper introduces a kiosk built with the intent to effectively persuade individuals to comply with face mask and social distancing mandates. The kiosk implements a relevant statistic collection system. We describe the details of our software implementation, which is able to run on resource-constrained systems.