Presentation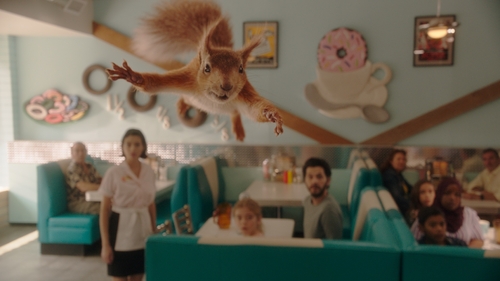 Flora & Ulysses
Event Type
Computer Animation Festival - Electronic Theater
Film and TV
Games
Visual Effects
Arts & Design
Gaming & Interactive
Production & Animation
Ultimate Supporter
Ultimate Attendee
Exhibitor Ultimate
Enhanced Attendee
Lead Creator
Nicolas Chevallier
Studio/Organization Affiliation(s)
Framestore
Synopsis
The film follows 10-year-old Flora and her journey in protecting her superhero CG squirrel named Ulysses.
Country(s) of Origin
Canada
Description
Key to the team's role as creative partner was bringing to life lead character 'Ulysses' - a photoreal squirrel who had to be seamlessly integrated into this heartfelt, family superhero universe. The squirrel can be found writing poetry, flying through diners, eating pop tarts and saving people from evil cats.