Presentation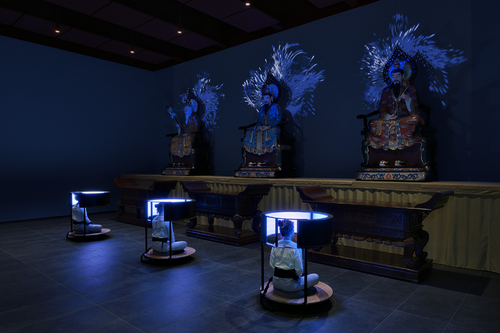 Ming Shan Digital Experience: Immersive Technology for Traditional Taoist Meditation
This session WILL be recorded.
Ultimate Supporter
Ultimate Attendee
Exhibitor Ultimate
Enhanced Attendee
Description
The Ming Shan Digital Experience is an immersive installation designed to support meditation in a Taoist center. Evaluations show its ability to facilitate individual meditative practice and its potential to generate a collective feeling between practitioners. Thus, the project opens new perspectives for combining digital technology with ancestral culture.

The authors of this Art Paper have been invited to participate in the Technical Papers Summary and Q&A: Human Animation, Thursday, 12 August, 3-4 pm.