Presentation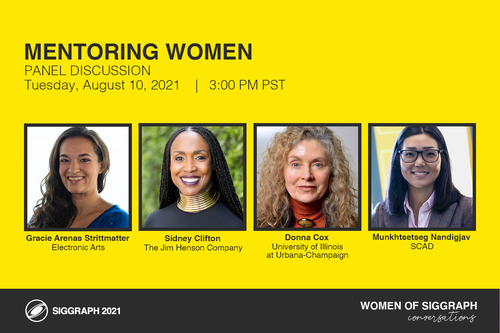 Mentoring Women
Event Type
Diversity Equity & Inclusion Summit
Recordings
This session WILL be recorded.
Registration Levels
Ultimate Supporter
Ultimate Attendee
Basic Attendee
Exhibitor Ultimate
Exhibitor Basic
Enhanced Attendee
Description
This panel discussion will explore some of the transformative stories of mentoring women, and how mentoring and guidance grow confidence and leadership skills that result in personal, professional and community development. This conversation will help to unravel various practices and the greater impact the experiences bring to both the mentor and mentee.

This is part 1 of a two-part Women of SIGGRAPH Conversations (WOSC) series at SIGGRAPH 2021 Diversity Equity and Inclusion Summit. Join the WOSC BOF for a hands-on speed-mentoring session.