Welcome to SIGGRAPH 2021
SIGGRAPH 2021 Juries
It is the commitment of our valued juries that allows us to best share what is transforming our fields and our world.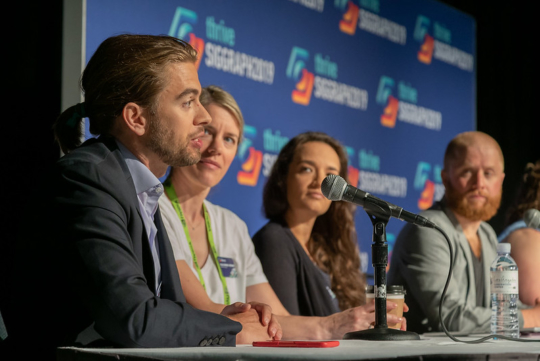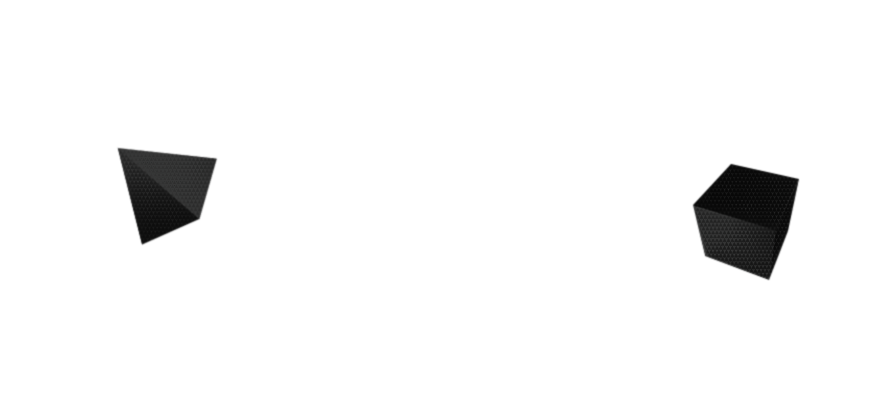 On behalf of the SIGGRAPH 2021 Committee, we would like to thank the following jurors for their knowledge, expertise, and dedication to SIGGRAPH.
ART GALLERY JURY
Angus Forbes, SIGGRAPH 2021 Art Gallery Chair
University of California, Santa Cruz, Computational Media Department
Memo Akten
University of California San Diego, Goldsmiths University of London
Behnaz Farahi
California State University, Long Beach; USC Annenberg
Yoon Chung Han
San Jose State University
Valencia James
Freelance Performing Artist, Choreographer, Arts Researcher
Inigo Quilez
Shadertoy
Daria Tsoupikova, SIGGRAPH 2022 Art Gallery Chair
University of Illinois at Chicago, Electronic Visualization Laboratory
ART PAPERS JURY
Terence Broad
Goldsmiths, University of London; Creative Computing Institute, University of the Arts London
Daniel Cardoso Llach, SIGGRAPH 2022 Art Papers Chair
Carnegie Mellon University, Computational Design Laboratory
Janina Hoth
City University of Hong Kong, School of Creative Media
Haru Hyunkyung Ji
OCAD University
Tobias Klein
City University of Hong Kong; School of Creative Media, City University of Hong Kong
Ann McNamara
Texas A&M University, Department of Visualization
Terumi Narushima
University of Wollongong
Jeff Nyhoff
Trinity Christian College
Marlen Promann
Purdue University, University of Texas Austin
E Basak Ramaswamy
Jet Propulsion Laboratory
Fan Xiang
Tsinghua University
Rebecca Ruige XU
Syracuse University
COMPUTER ANIMATION FESTIVAL ELECTRONIC THEATER JURY
Kalina Borkiewicz
National Center for Supercomputing Applications
Robyn Haddow
Freelance
Michael Kaschalk
Walt Disney Animation Studios
Nahuel Salcedo
Onesal
Dan Sarto
Animation World Network – AWN.com
Rick Stringfellow
Electronic Arts
Kaye Vassey
Epic Games
POSTERS
Moritz Baecher
Disney Research
Mikhail Bessmeltsev
University of Montreal
Olga Diamanti
TU Graz, Institut für Geometrie
Felix Heide
Princeton University, Algolux
Alexandra Ion
Carnegie Mellon University
Tobias Ritschel
University College London
James HenriTompkin
Brown University
Holger Winnemoller
Adobe Research
TECHNICAL PAPERS COMMITTEE
UNIFIED JURY
Chris Redmann, SIGGRAPH 2021 General Submission Chair
Unity Technologies
Elizabeth Baumel
Unity Technologies
Cati Boulanger
Google
Monica Cappiello
Cogswell College
Larry Cutler
Baobab Studios
Fernando de Goes
Pixar
Paul Dietz
Tactual Labs
Anna Fuste
PTC, Reality Lab
Francesco Giordana
Netflix
Andrew Glassner
Imaginary Institute
Carlos Gonzalez-Ochoa
Epic Games
Ivan Guerrero
Method Studios
Santosh Gunaseelan
Amazon Imaging
Mk Haley
SIGGRAPH, UT Austin
Derek Ham
NC State College of Design
Callie Holderman
Twilio
Michal Iwanicki
Activision
John Kalaigian
Blue Sky Studios
Theodore Kim
Yale University
Kim B. Larsen
Dimension Design, Kulturtanken
Domin Lee
Dreamworks Animation
Ward Lopes
NVIDIA
Richard Marks
Google ATAP
James Miller
Rockstar Games
Pilar Molina Lopez
Blue Sky Studios
Ken Perlin
New York University
Rob Pieké
SideFX
Stewart Pomeroy
Pixar
Alan Precourt
Binary Color
Kristy Pron
Walt Disney Imagineering
Michael Reed
Blue Sky Studios
Marshall Robin
Naughty Dog
Rajesh Sharma
Walt Disney Animation Studios
Tamar Shinar
University of California Riverside
Dave Shreiner
Unity Technologies
Maryann Simmons
Walt Disney Animation Studios
Josef Spjut
NVIDIA
Munira Tayabji
DreamWorks Animation
Laura Trutoiu
Magic Leap
Turner Whitted
TWI Research LLC, UNC Chapel Hill
Nora Willett
Pixar
Nora Wixom
Apple Inc.
Bruce Wooden
Facebook Reality Labs
VR THEATER JURY
Nancy Basi
Liquid Media Group
Saeed Dynatkar
UBC Studios & Emerging Media Lab, University of British Columbia
Maria Lantin
Emily Carr University of Art + Design, Basically Good Media Lab
Colum Slevin
Facebook Reality Labs
Loretta Todd
IM4 Lab, Coyote Science 3 Inc.
Parul Wadhwa
StoryCenter
Amelia Winger-Bearskin
Contentful, Mozilla Fellow