Welcome to SIGGRAPH 2021
Featured Speakers
SIGGRAPH 2021 presents Featured Speaker sessions, where industry experts discuss some of the most prominent topics in computer graphics and interactive techniques.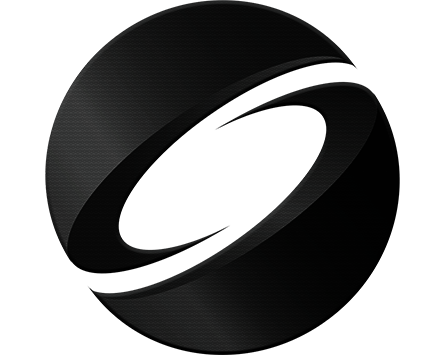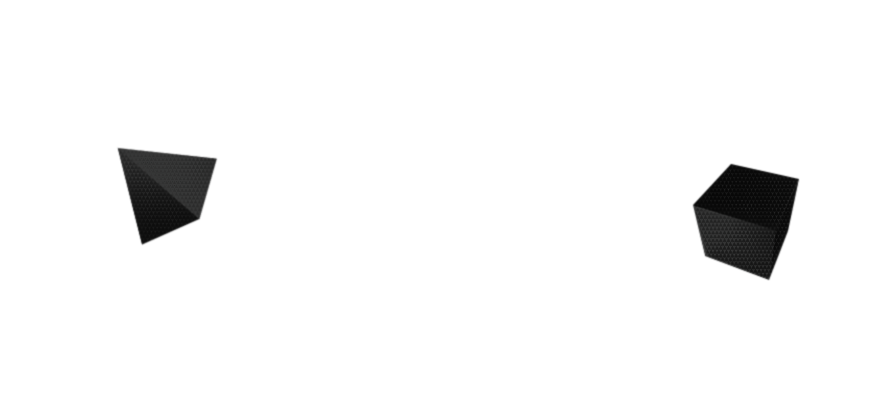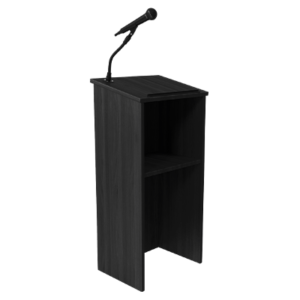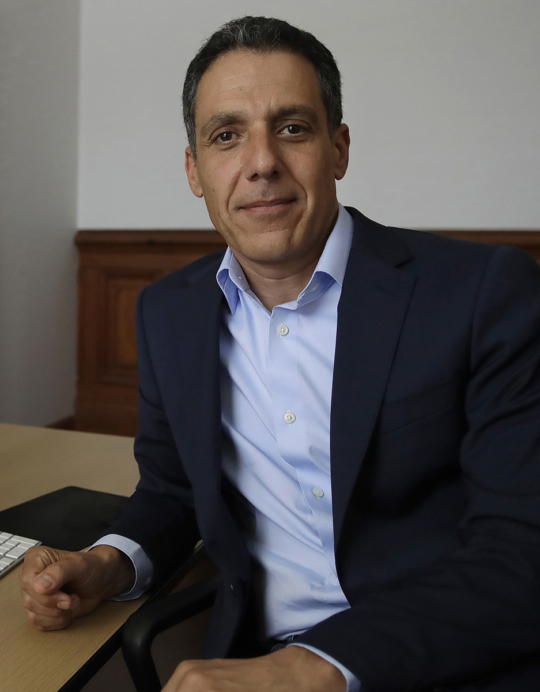 Creating, Weaponizing, and Detecting Deepfakes
Hany Farid
The past few years have seen a startling and troubling rise in the fake-news phenomena in which everyone from individuals to nation-sponsored entities can produce and distribute misinformation. The implications of fake news range from a misinformed public to an existential threat to democracy and horrific violence. At the same time, recent and rapid advances in machine learning are making it easier than ever to create sophisticated and compelling fake images, videos, and audio recordings, making the fake-news phenomena even more powerful and dangerous. In this session, Hany Farid will provide an overview of the creation of these so-called deepfakes and describe emerging techniques for detecting them.
Hany Farid is a professor at the University of California, Berkeley, with a joint appointment in Electrical Engineering & Computer Sciences and the School of Information. His research focuses on digital forensics, forensic science, misinformation, image analysis, and human perception. He received his undergraduate degree in computer science and applied mathematics from the University of Rochester in 1989, and his Ph.D. in computer science from the University of Pennsylvania in 1997. Following a two-year post-doctoral fellowship in brain and cognitive sciences at MIT, he joined the faculty at Dartmouth College in 1999 where he remained until 2019. He is the recipient of an Alfred P. Sloan Fellowship, a John Simon Guggenheim Fellowship, and is a Fellow of the National Academy of Inventors.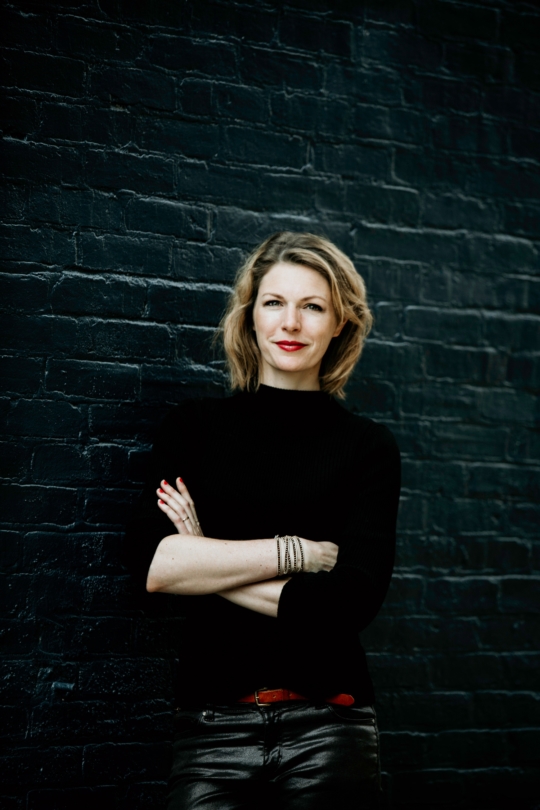 The New Breed: What Our History With Animals Reveals About Our Future With Robots
Kate Darling
The robots are coming! As robotics investment booms and human-robot interaction increasingly enters workplaces and households all over the world, much space has been devoted to talking about robots as replacements for humans. However, looking at our rich history of using animals for weaponry, work, and companionship illustrates that a different analogy can change our conversations, revealing the potential for new kinds of practices, achievements, and even relationships with machines — for the benefit of individuals and society at large.
Dr. Kate Darling is a research specialist at the MIT Media Lab and author of "The New Breed: What Our History With Animals Reveals About Our Future With Robots." She is interested in how technology intersects with society. Kate's current work looks at the near-term effects of robotic technology, with a particular interest in social, legal, and ethical issues. She runs experiments, holds workshops, writes, and speaks about some of the more interesting developments in the world of human-robot interaction and where we might find ourselves in the future.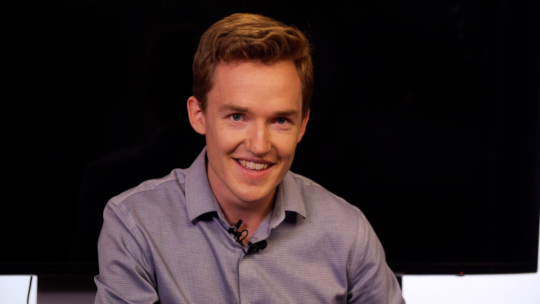 Programmatic Visualizations in Mathematics
Grant Sanderson
Having spent so much time using computer graphics to teach math, Grant Sanderson is excited to engage with the graphics community. While making videos that use programmatic visualizations to explain some topic in mathematics, the visualizations themselves often require a lot of interesting mathematics which never get mentioned in the final video. In this session, Sanderson will discuss some of the more interesting examples of mathematical nuances that popped up while illustrating 3Blue1Brown.
Grant Sanderson is the author of the YouTube channel 3Blue1Brown, which focuses on higher mathematics with a distinct visual perspective and has over 3.5 million subscribers. Sanderson graduated from Stanford University in 2015 having studied math and computer science. Before focusing his full attention on 3Blue1Brown, he worked for Khan Academy from 2015 to 2016 as part of their content fellowship program, producing videos and articles about multivariable calculus. In 2020, Sanderson became a creator and lecturer for the MIT course Introduction to Computational Thinking.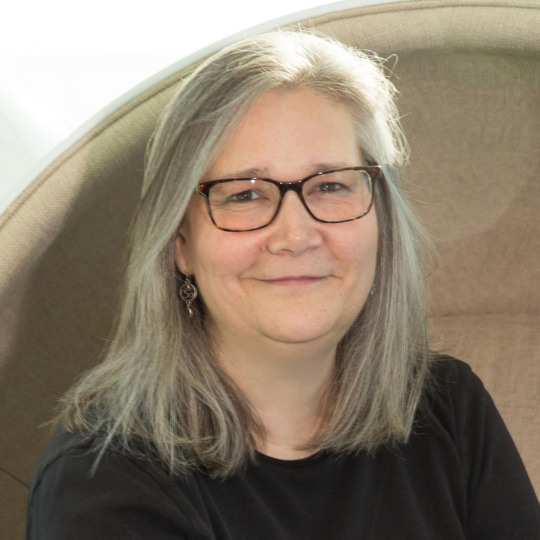 Fireside Chat With Amy Hennig
Amy Hennig
With over 30 years in the gaming industry as an artist, animator, game designer, and acclaimed writer and director, Amy Hennig is a pivotal figure at the forefront of some of the biggest games and industry trends of all time. Now, she leads Skydance's New Media Division in creating a whole new category of content. Joined by SIGGRAPH 2021 Games Focus Area Chair Carlos Gonzalez-Ochoa, Amy will discuss her career in interactive entertainment and offer her views on the future of gaming and where the industry is headed, as well as look forward to the future of interactive storytelling.
A 30-year veteran of the game industry, Amy Hennig has served as creative director and lead writer on numerous titles, including Naughty Dog's acclaimed "Uncharted" series and Crystal Dynamics' groundbreaking "Legacy of Kain: Soul Reaver" franchise. She recently announced a partnership with Skydance Media to explore new frontiers in interactive storytelling.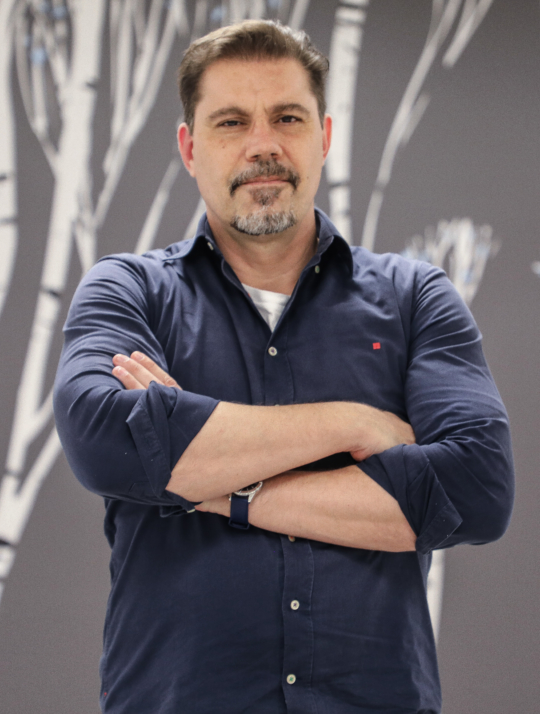 How to Build an Animation Studio
Sergio Pablos
In 2019, Sergio Pablos' The SPA Studios delivered "Klaus," Netflix's first original feature animated film, which was brought to life with a unique mix of 2D and 3D techniques. But where do you go from there? How did Pablos and his team move on from that mammoth project and continue to build SPA? The director shares his own story, and the challenges of building an animation studio in Spain, in this engrossing featured session.
Sergio Pablos, founder of The SPA Studios, is a Spanish director, writer, and producer. In 2004, together with Marisa Román, Pablos founded The SPA Studios (Sergio Pablos Animation) in Madrid, Spain. While directing his company, Pablos developed several original film concepts such as Warner's "Smallfoot" and Illumination's "Despicable Me," on which he also served as executive producer. Most recently, Pablos produced, wrote, and directed SPA's first original animated multi-award-winning film and Netflix's first original animated feature, "Klaus." Pablos also has been recognized for various achievements, with two nominations from ASIFA Hollywood, two Annie awards, and the Animation Magazine 2020 Gamechanger award.
Turing Award and Beyond: In Conversation With Ed Catmull and Pat Hanrahan
Ed Catmull and Pat Hanrahan
Computer graphics has been deeply integrated in the advancement of computer science, technological development, and cultural change. In the last 50 years, we have seen many people take on the challenges of enabling imagery for use in the fields of design, engineering, entertainment, games, and scientific visualization. The cross-fertilization between those fields, computer science, and changing technology has been a great adventure. Ed Catmull and Pat Hanrahan were honored with the 2019 Turing Award for their role in advancing this field. In this fireside chat, Catmull and Hanrahan will share their perspectives on the events that advanced computer graphics and lessons for the future.
Dr. Ed Catmull is a co-founder of Pixar Animation Studios and served as president of Pixar for 33 years, while also serving as president of Walt Disney Animation Studios for 13 of those 33 years. Catmull's New York Times best-selling book "Creativity, Inc.: Overcoming the Unseen Forces That Stand in the Way of True Inspiration" published in 2014. Catmull is an ACM Turing Award Laureate, and he has been honored with five Academy Awards, including two Oscars and a Lifetime Achievement Award. Catmull founded three of the leading centers of computer graphics research — including the computer division of Lucasfilm Ltd. and Pixar Animation Studios. Catmull has been a dedicated ACM SIGGRAPH participant for nearly 40 years. He is a member of the Academy of Motion Picture Arts and Sciences, the National Academy of Engineering, and the Visual Effects Society. Catmull earned B.S. degrees in physics and computer science and a Ph.D. in computer science from the University of Utah. In addition, he has received honorary doctorates from the University of Utah and Johns Hopkins University. In 2019, he retired as president of Pixar and Disney Animation and is active in writing and speaking.
Pat Hanrahan is the Canon Professor of Computer Science and Electrical Engineering in the Computer Graphics Laboratory at Stanford University. His research focuses on rendering algorithms, graphics processing units, and visualization. Hanrahan received a Ph.D. in biophysics from the University of Wisconsin-Madison in 1985. In 1989, he joined the faculty of Princeton University. In 1995, he moved to Stanford University. As a founding employee at Pixar Animation Studios in the 1980s, Hanrahan was part of the design of the RenderMan Interface Specification and the RenderMan Shading Language. More recently, Hanrahan served as a co-founder and CTO of Tableau Software. He has received three Academy Awards for Science and Technology, the SIGGRAPH Computer Graphics Achievement Award, the SIGGRAPH Stephen A. Coons Award, and the IEEE Visualization Career Award. He is a member of the National Academy of Engineering and the American Academy of Arts and Sciences. In 2019, he received the ACM A. M. Turing Award.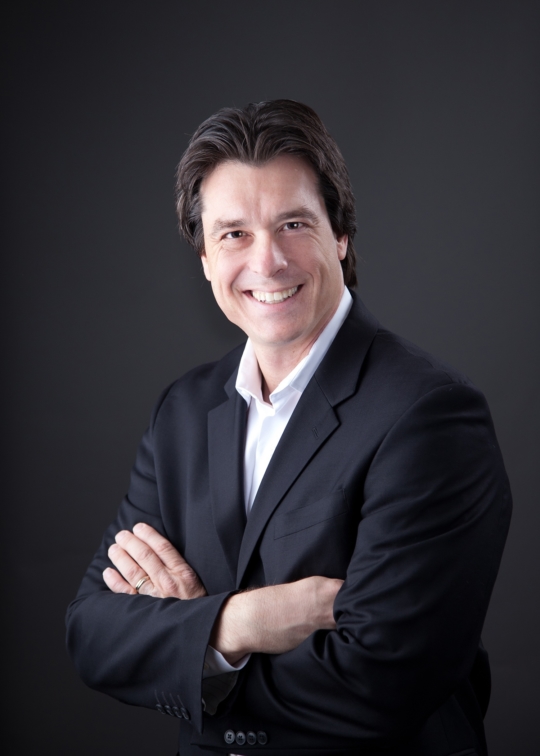 Presented by AWS: Through the Looking Glass: The Next Reality for Content Production
Eric Iverson, CTO M&E, AWS
There is an increasingly high demand for content creation in the industry. Creative professionals are being asked to produce content at higher resolutions and with far more complexity, and audiences everywhere are demanding more of it. Creative studios are looking for new ways to accelerate their content creation pipelines, hire the best talent, and provide flexibility for their teams in order to accelerate content production. Join AWS and special guests from Amazon Studios, Company 3, Epic Games, Netflix, and Weta Digital to learn how cloud technology is helping professionals in creative industries around the world tackle today's challenges and meet the increased demand for high-fidelity content.
Eric Iverson is a senior technology executive and a 21-year veteran of Media and Entertainment. He currently holds the position of chief technology officer for the Media and Entertainment Global vertical at Amazon Web Services (AWS). Prior to AWS, Eric was the chief information officer (CIO) and chief technology officer (CTO) at the leading entertainment and sports agency Creative Artists Agency (CAA), where he oversaw the CAAtech department. Before joining CAA in 2016, Eric spent over 17 years at Sony Pictures. In the capacity as divisional CIO for Sony Pictures Television, he was responsible for the global systems portfolio and led strategic technology change initiatives for television production, distribution, and network and digital channels. Eric is engaged in several industrywide initiatives including EIDR, MESA, HITS, Evanta CIO and CDO groups, SCSIM, WiTH, and the So Cal Women's CIO Certification Program. In 2019, Eric was a finalist for LA Business Journal's enterprise CIO of the year award. Eric graduated from Pepperdine University with a degree in music.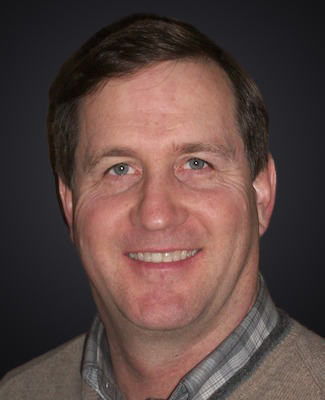 Presented by Intel: High-fidelity Ray Tracing Pushing New Boundaries
Jim Jeffers, Senior Principal Engineer, Senior Director, Advanced Rendering and Visualization, Intel
Demands for high-performance, high-fidelity, interactive graphics continues to increase. Hear what Intel is doing to meet these needs through delivering powerful ray tracing and rendering, utilizing a comprehensive, flexible, and scalable end-to-end platform and open, heterogeneous programming. Intel enables the broadest ecosystem with the ability to bring ray tracing and path tracing to large, complex data sets not possible before by using the most advanced, cost-efficient, open-source libraries.
Jim leads the design and development of the open source rendering library family known as the Intel® oneAPI Rendering Toolkit. Render Kit is used for generating animated movies, special effects, automobile design, and scientific visualization, with close collaborations with studios like DreamWorks Animation and scientists at the Hawking Centre for Theoretical Cosmology. Jim joined Intel in 2008, participating in the development of manycore parallel computing and the Intel® Xeon Phi™ product family, including co-authoring four books on manycore parallel programming. Jim's experience includes software design and technical leadership in high-performance computing, graphics, digital television, and data communications. Jim's notable work prior to Intel includes development for the Tech Emmy-winning virtual "First Down Line" technology seen on live American football TV broadcasts. Jim also is a board member of the Academy Software Foundation.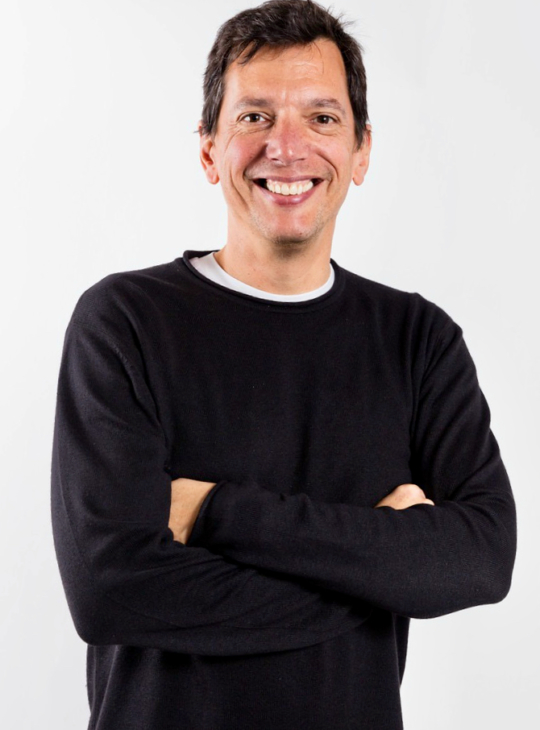 Presented by NVIDIA: Graphics, AI, and the Emergence of Shared Worlds
Richard Kerris, Vice President, Omniverse Platform Development and IGM of M&E, NVIDIA
NVIDIA and SIGGRAPH share a long history of innovation and discovery. Over the last 25  years, our community has seen giant leaps forward, driven by brilliant minds and curious explorers. We are now upon the opening moments of an AI-powered revolution in computer graphics with massive advancements in rendering, AI, simulation, and compute technologies across every industry. With open standards and connected ecosystems, we are on the cusp of achieving a new way to interact and exist with graphics in shared virtual worlds.
Richard Kerris is the vice president of Omniverse platform development and general manager of media and entertainment at NVIDIA. He is responsible for the business strategy and marketing of Omniverse and drives companywide initiatives for developer relations. With a career spanning Alias|Wavefront, Apple, and Lucasfilm, Richard's experience combines driving marketing and product development with a focus on bringing new ideas to life. At Alias|Wavefront, he was director of Maya technologies and led the teams that brought the groundbreaking 3D software to OEMs and new platforms. At Apple, he directed developer relations and managed the ProApps teams for Final Cut Pro, Logic, and Aperture. At Lucasfilm, he served as CTO, managing research and development, IT, and information services. Richard has given keynote addresses at NVIDIA GTC, Asia Broadcast, and China Joy Expo and delivered multiple Apple Worldwide Developers Conference presentations with the company's CEO. He serves on the Bay Area Board of the Visual Effects Society and is an active member of the Society of Motion Picture and Television Engineers.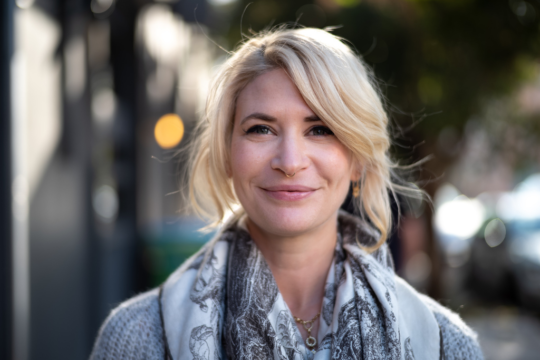 Presented by Unity: Omni, Meta, Uni, and All the Other Verses You Care About
Timoni West, Vice President, VR/AR/MR Tools, Unity
Once considered nothing more than science fiction, the discussion of spatial computing becoming ubiquitous in our lives is livelier than ever before. Join Unity's Timoni West as they share their thoughts for where we are today, what's preventing us from diving in head first, and understanding whether the elements of a tri-metaverse may already be here.
Timoni West is the vice president of augmented, virtual, and mixed reality tools at Unity, managing a team of cross-disciplinary artists and engineers to push the technical boundaries of how we can create a future we all want to live in. Their team explores how humans will interact with computers in the future and what tools Unity needs to make to enable that future. Timoni is at the forefront of creating tools that improve cognition and intent, digitally augmented social and physical spaces, applied machine learning, and hardware for new mediums. A longtime technologist, Timoni was formerly SVP at Alphaworks, co-founder of Recollect, and CEO of Department of Design, a digital agency. They've worked for startups across the country, including Foursquare, Flickr, Causes, and Airtime.